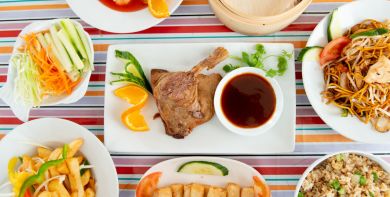 Reviews
Andrew
"Love this restaurant and service!"
24/01/2020
Chris
"Decent quality meal. On time, hot and fresh"
5/01/2020
Andrew
"Great food! Excellent delivery. All go Thunderbirds! That old talk for all good!"
24/12/2019
Ron
"This food was the best home delivered meal that I have ever had everything was fresh and hot, yummy."
7/12/2019